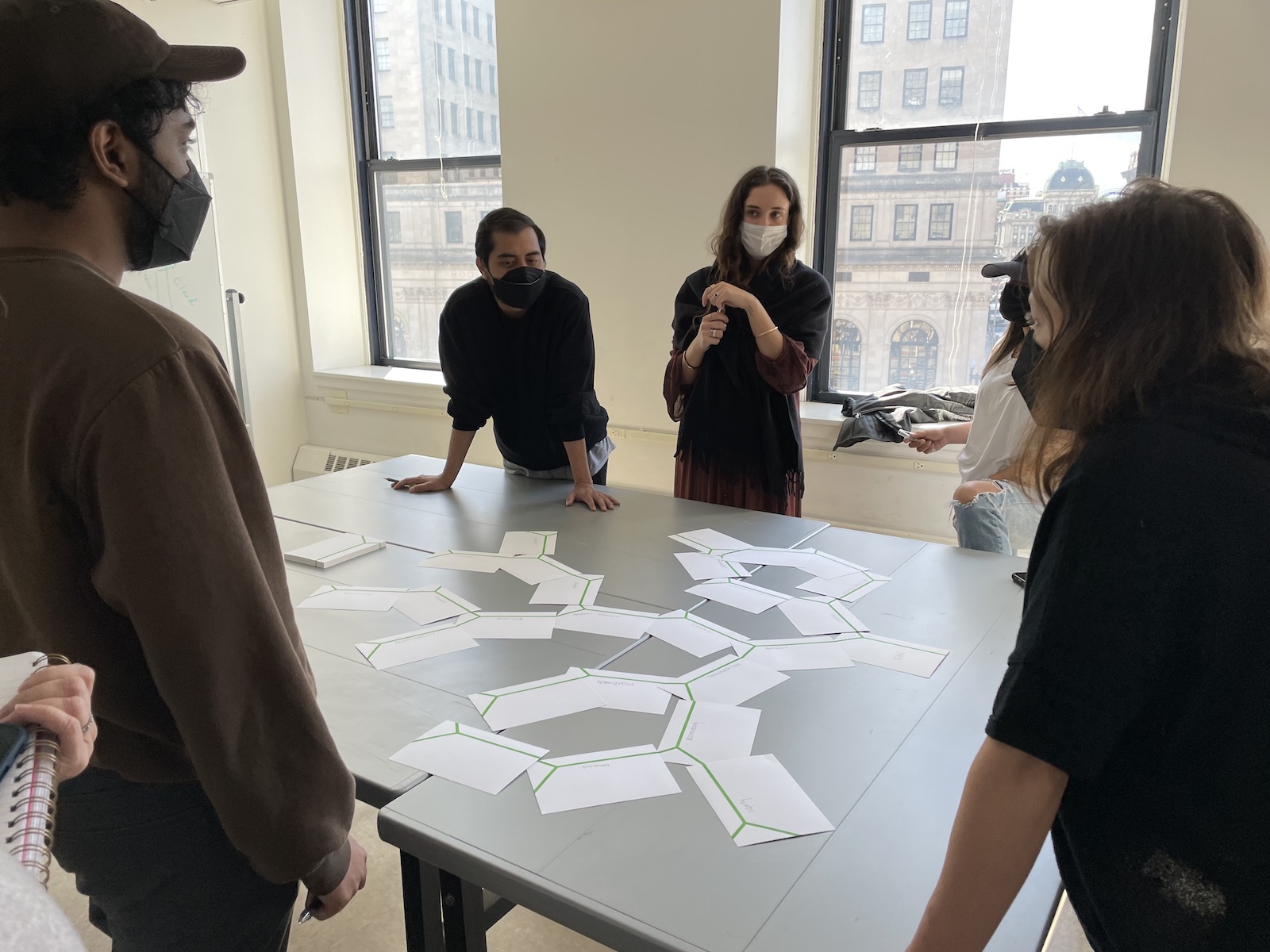 Branching out
1:10
Bruno Munari has a book titled How to Draw a Tree. At the end, you see documentation of a city square in Italy where large sheets of paper connect to create a 2D tree on the town square, as if a winter tree in shadow.
As part of my series of design methods, I'm asking you to help develop an activity using the tree cards shown. Conceptually, the tree trunk is either the sum of all the branches — the branches are component parts to the tree — or the branches are growths from the tree. The latter is more akin to a family tree, where one generation leads to the next.
As you work together, see how this card form may help you either dissect a larger phenomena into smaller ones, or to help push one idea into the next.
Symbols
1:45
We'll review the symbols project. 15min per person with 20min break between and 5min before current events
Current events
5:00
Avery, Lucia, Ziyu and Jeremy will bring up news stories, headlines and current events relating to politics (and/or design) this week for discussion. Place links in #news channel in Slack if possible. 45min
Unit 3: What is public space for?
5:30