Project updates
1:10
Everyone should be prepared to show progress on their final project — whether it involves public space, or whether it meandered into open territory.
3:50
Discuss #news topics related to visit to state house.
Rep. Leonela Felix conversation and tour
4:30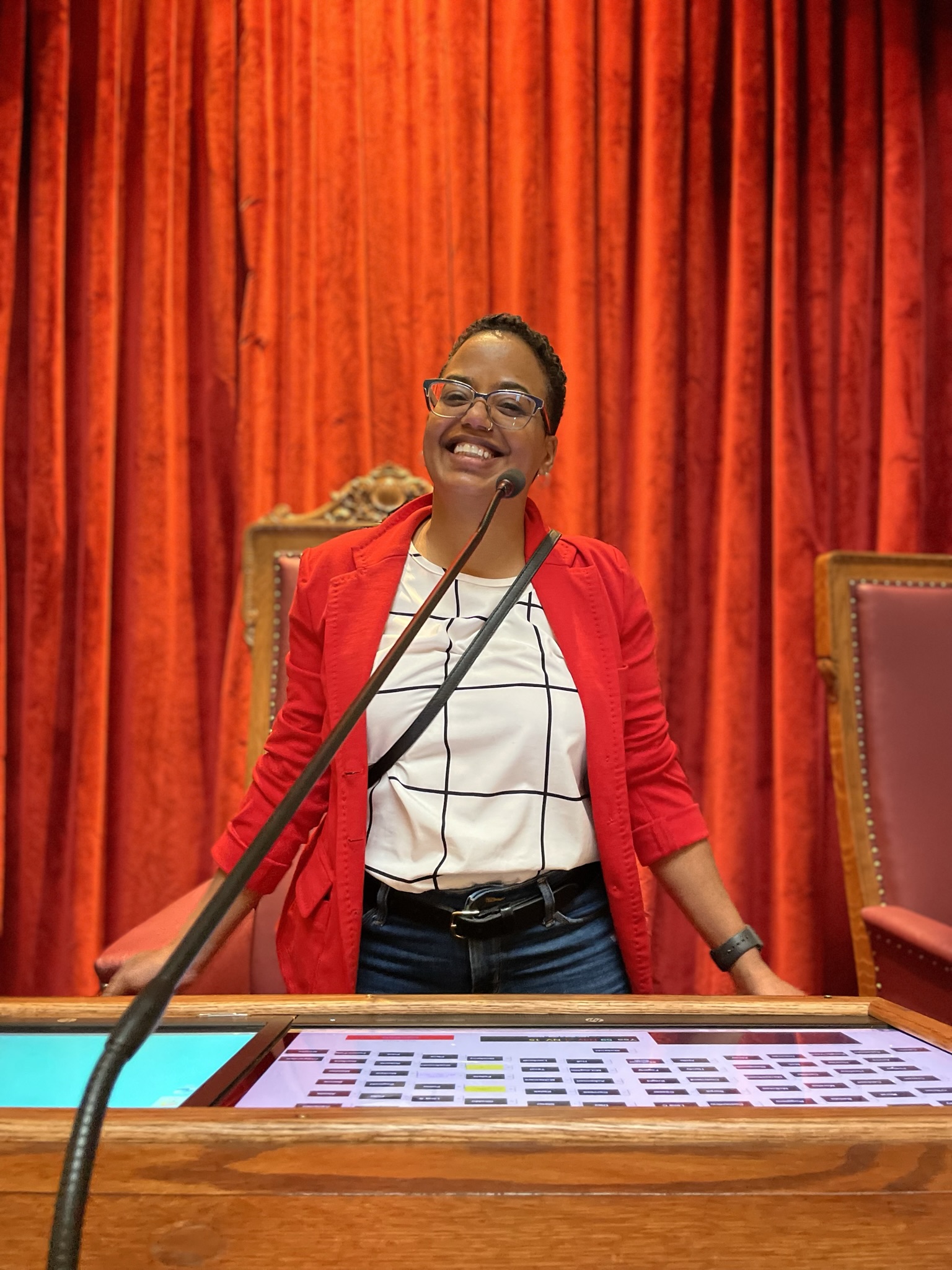 We'll walk to the State House and meet up with Representative Leonela Felix. Felix entered the state house in 2020, beating a former cop in a predominantly white elderly district in Pawtucket. Felix will talk about her current legislation involving prison reform and taxing RISD and Brown, among other priorities. She'll give us an image of what the job looks like. We'll take an extensive tour of the building.